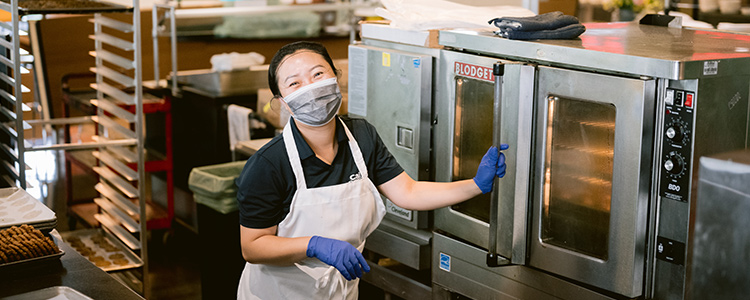 Come join our dynamic, diverse, and dedicated team! We value our staff and are committed to creating an inclusive, stimulating, and supportive work environment. As a member of our RSSP team, you can expect to stay and grow your career with us. We take pride in hiring from within, and ensuring that staff are supported in developing the qualifications needed for higher-level positions.
In addition to the generous benefits package provided to UC Berkeley employees, Residential and Student Service Programs (RSSP) offers opportunities for development and recognition, such as:
Free ESL courses
Health & wellness trainings
Paid time off for professional development
Cross-unit team-building
Employee appreciation events
UC Berkeley's exemplary student experience is made possible by our staff, people who demonstrate excellence while also providing the best care for students through their roles. From dining and catering to early childhood education, maintenance, trades, and housing facilities, each role contributes to a living environment that supports students. Whether your talents shine as director of catering or in a classroom as a teaching assistant, as a custodian or an administrative assistant, you'll find a wide range of rewarding career opportunities with RSSP.
Employment Opportunities for Staff
We employ staff in a wide range of positions across our many departments. Browse our current positions below, and click on the associated link for more information about each position.
Berkeley Dining
Custodial
Maintenance, Trades, & Grounds
Housing Facilities
Cal Housing Administration
Early Childhood Education Program (ECEP)
Last updated: November 27, 2023